---
---
---

---
A Decade OF Sofa.com
Since the very beginning of sofa.com we've believed that everyone deserves great sofas and excellent service from people who are passionate about interiors, so that is exactly what we aim to provide.
However, we thought, why stop at sofas? People love a beautiful place to live, so our beds, dining range and accessories have been introduced to help people achieve their dream home (and the excellent service has continued, of course). Ten years after the sale of our first sofa, we continue to create beautifully handcrafted items with you in mind.
Experts in our craft
We're proud to shout about our dedicated sofa.com teams at every stage of the process. That's from the very beginning to the very end; no middle men here trying to get comfy on our sofas!
Our knowledgeable showroom staff are always on hand to provide genuine, outstanding service to anybody who comes into store; everyone is welcome including little feet and paws.
---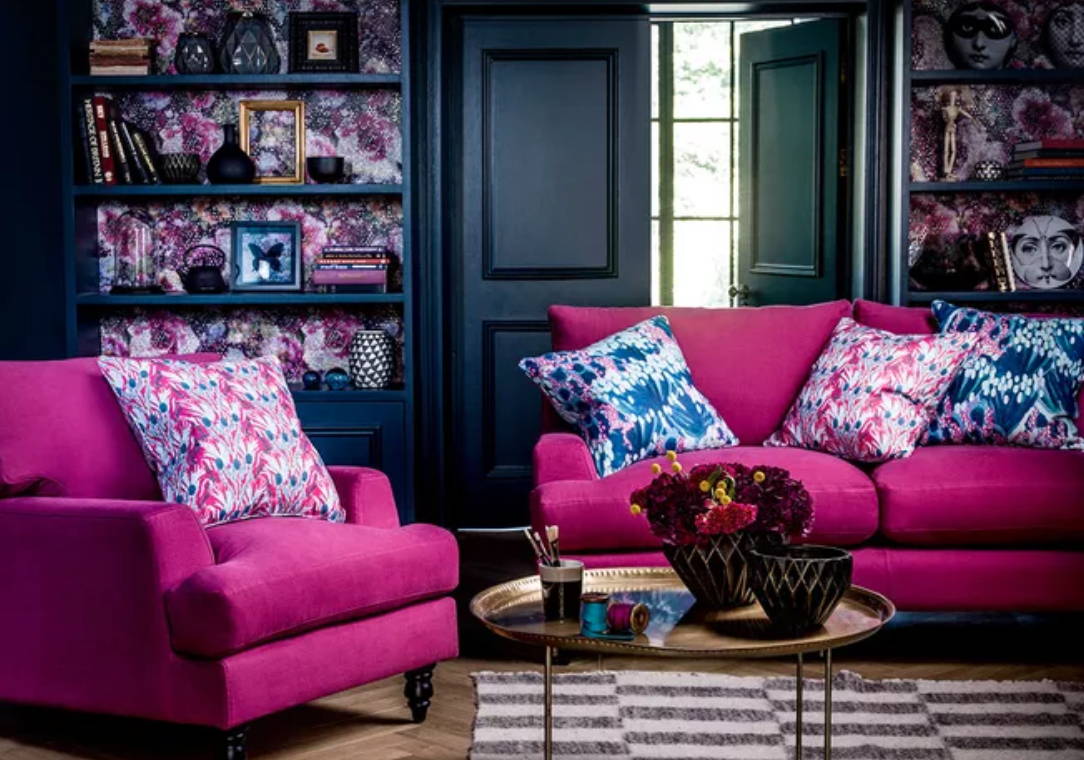 Fluent in design
The unique designs are developed and brought to you by our innovative product & merchandising teams, they are then built to last by our skilled craftsmen in our workshop and delivered (usually within 4-6 weeks) by our extra-careful drivers, who will even set up your delivery and clean up after themselves when they leave.
The perfect balance of form and function is the only way we operate. It doesn't matter the size, style or shape of your furniture, expect total comfort every time.
Choose from 100s of designs and fabrics and we will make it especially for you.
Our products are not just designed to be beautifully stylish but they're made to last too. We're so sure in fact, we've guaranteed our solid wood frames for life.
---
Creative Adventurers
Who said buying a sofa can't be an adventure?
We're not talking about the wondering in the wilderness kind of adventure but we do like to take our customers on a journey.
Whether this is from a warm welcome in a showroom and leaving with your very own swatch box, helping you turn your dream design into a reality or by surprising you with our latest innovative fabric or Design Lab collaboration.
We want to seamlessly guide, inspire and delight you every step of the way.
---
---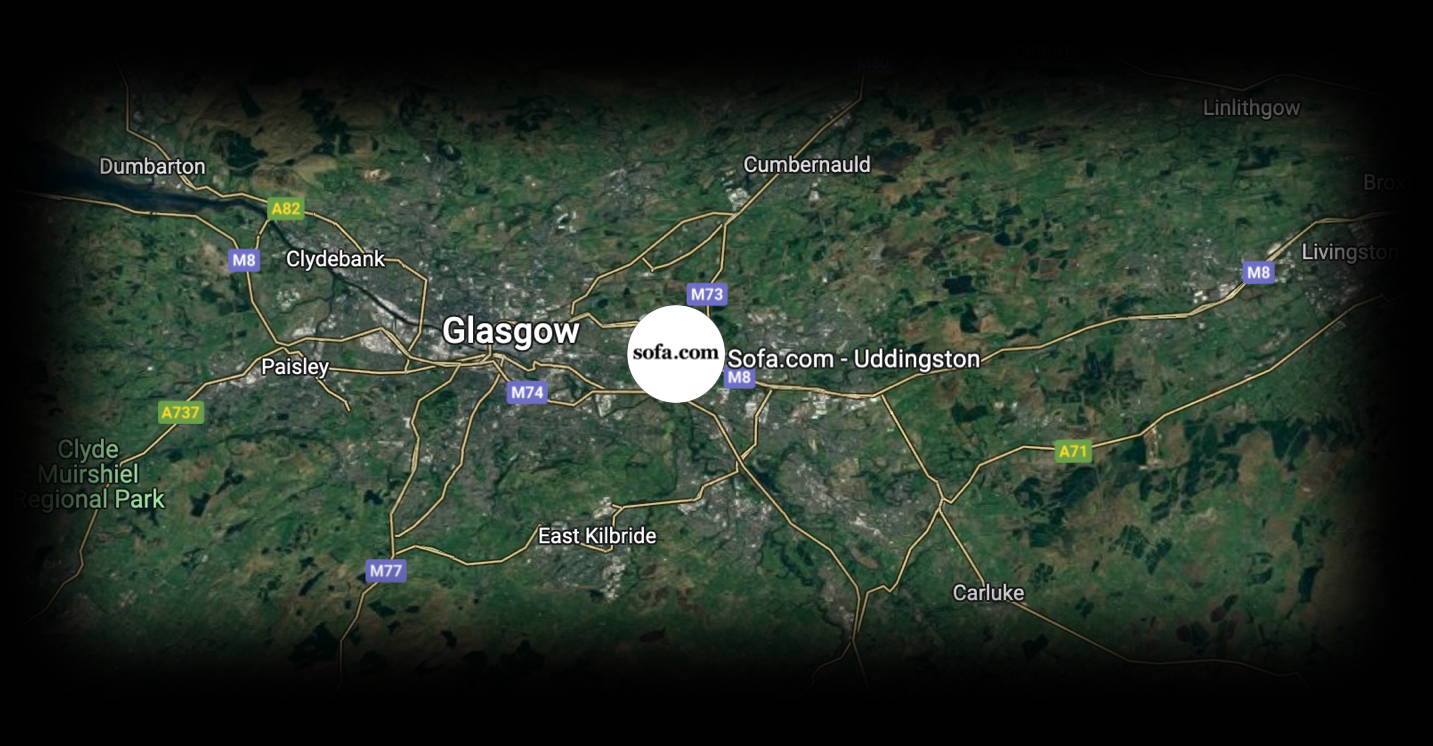 SOFA.COM | UDDINGSTON
1A Birkenshaw Trading Estate
Rannoch Road
Uddingston
Glasgow
G71 5PR
Monday - Friday: 10AM - 7PM
Saturday - Sunday: 10AM - 6PM
Telephone Number: 0141 737 3222
---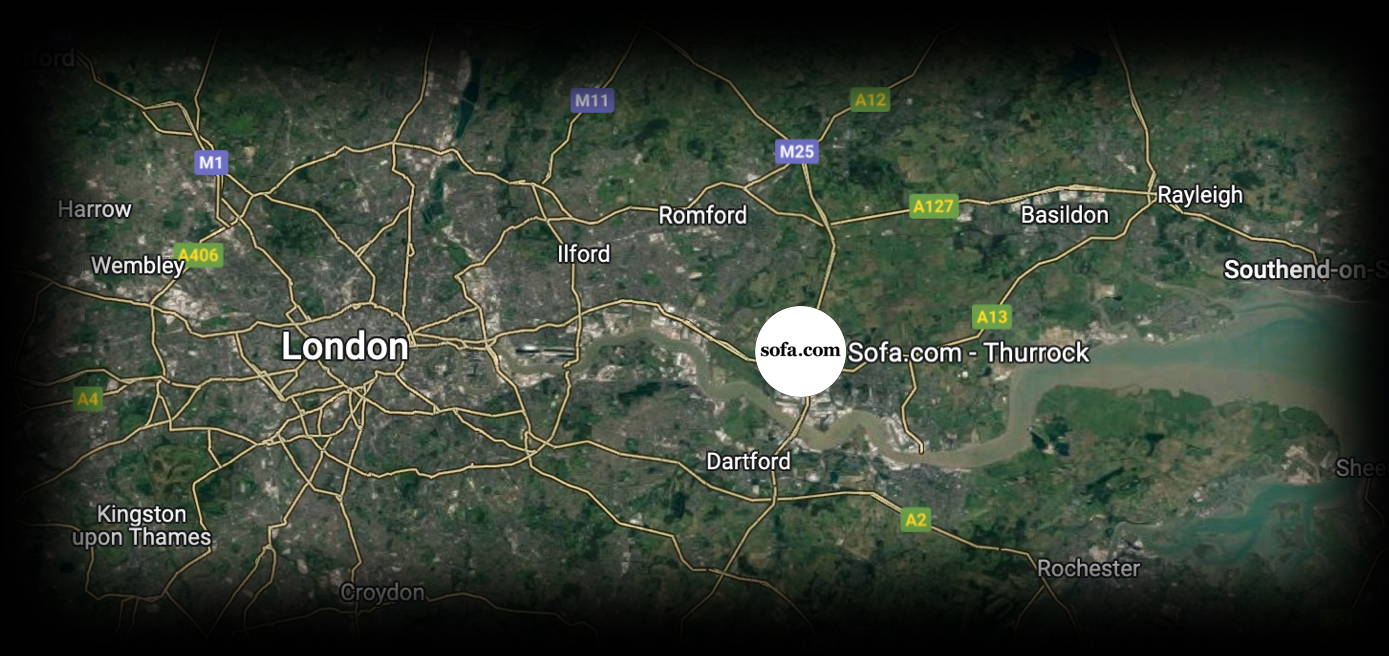 SOFA.COM | LAKESIDE
Lakeside Retail Park
West Thurrock
Essex
RM20 1WN
Monday - Friday: 10AM - 8PM
Saturday: 9AM - 6PM
Sunday: 11AM - 5PM
Telephone Number: 01708805821
---
SOFA.COM | READING
Forbury Road Retail Park
Forbury Road
Reading
RG1 3JD
Monday - Friday: 10AM - 8PM
Saturday: 9AM - 6PM
Sunday: 11AM - 5PM
Telephone Number: 01183049055
---

---